OUT NOW Caroline Jordan BK 2
THE BODY COUNT
As the banking crisis of 2012 hits Ireland and the Bank of Leinster faces wave after wave of scandal they need help with their image. Which means Jordan PRare about to pitch for their biggest contract yet...the only is the fresh corpse in the meet room!
This time Caroline is determined not to get involved. But in Ireland old secrets bind strange fellows. As the web of lies stretches from government to boardroom, and DS Doyle calls in a favour, can Caroline resist investigating the rising Body Count?
"I devoured this book" Mael Bridge (Author)
------------------------------------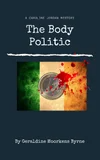 ---
THE BODY POLITICCaroline has a dead minister of state, a new job to manage, a fledgling PR company to save - the last thing she needs are rumours of murder and a strange policeman dogging her steps. Can she outwit the murderer, save her company, impress her new VIP client and most importantly, survive? She's not sure but fueled by vodka, rage and steely determination, she's going to give it a good try!ORDER NOW DIRECT ------ Buy Signed Copies Direct
or
Available now on Amazon, Kindle and select bookshops
ORDER NOW Buy Signed Copies Direct Paperbook signed copies, bookmark, postcard
Buy on Amazon.de
paperback or kindle
Buy on Amazon.com
paperback
Buy on Amazon.com
Kindle
Buy on Amazon.co.uk
paperback
Buy on Amazon.co.uk
Kindle
Caroline Jordan Mystery Bk 1 - now available to buy!REVIEWS " absolutely loved this book. The characters felt real, the plot made sense and was a complete page turner for it. " Knitruns (Amazon)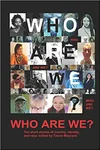 The Cunningham Short Story Competition Winners Collection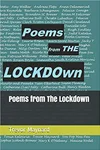 Poems from a Lockdown, WIllowbrooks Press
Dreams of Reality - A Collection (poetry)

PUDDLES! A children's picture book

Pagan Paeans - The PPP Anthology

Where The Hazel Falls - Poetry