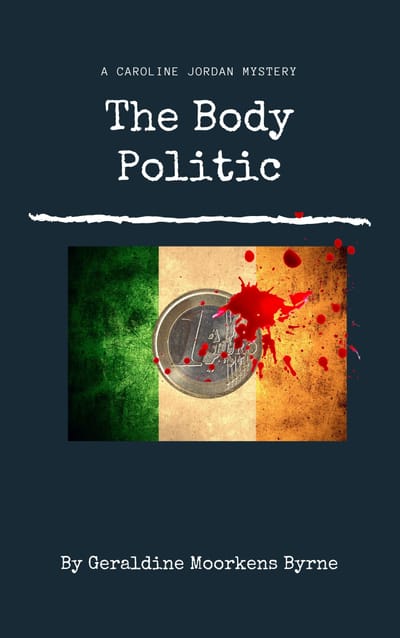 Available on Kindle Unlimited, Amazon, Kindle, Bookstores and direct from this Website
THE BODY POLITIC
Caroline Jordan is the rising star of Irish PR until her most high profile client is found dead at his desk. The Minister for Justice may have been murdered... Now Caroline has a PR company to save and a strange policeman dogging her steps. Can she outwit the murderer, save her company, impress her new VIP client and most importantly, survive Irish Politics?
She's not sure but fueled by vodka, rage and steely determination, she's going to give it a good try!
When Minister Damien Fitzpatrick is found dead at his desk, everyone assumes it was natural causes. Caroline Jordan has spent 4 years keeping the Minister on track, hiding his volatile personality and building his public image as a family man and serious politician. Now she's facing social Siberia and a serious setback for her PR firm. Worse still, her two best friends are also her employees and they're going down with her.
Meanwhile DS Doyle is faced with the unwelcome news that a Minister has been murdered. The prime suspects include the Prime Minister, famous politicians, several high ranking officials and Ireland's most brazen gangster-turned-property-developer.
When Caroline finds herself dragged into the mess, one thing becomes clear. She is going to fight to the bitter end for Jordan PR, her best friends and her new VIP client. And if she can manage a romance with the gorgeous but elusive Rory Fitzpatrick at the same time, why not!
Available on Amazon, all good bookstores/order through bookstore, Direct from Author (signed with merch)
All links here
THE BODY POLTIC